WP Mail SMTP Mailer (by WPForms) review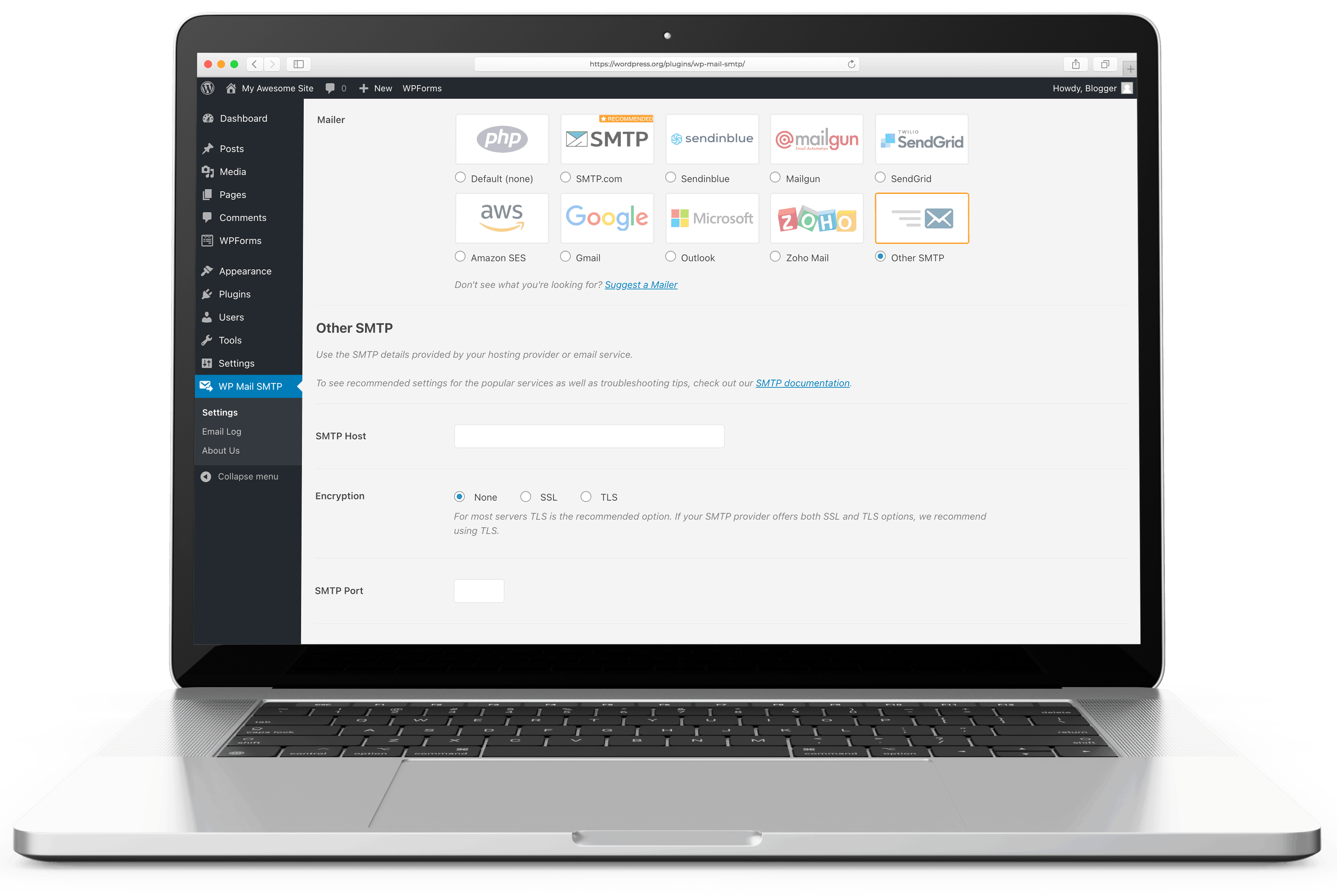 WP Mail SMTP, developed by WPForms, is the top WordPress SMTP mailer plugin on the WP plugin directory, with over 2 million active installations and over 2,000 5-star ratings. It is a plugin which helps improve the email deliverability of your WordPress website. The plugin enables you to configure your website to send emails via an SMTP server or an external mail service provider.
Here are five unique features of the WP Mail SMTP plugin:
Multiple Mailer Integrations: WP Mail SMTP supports various mailer options, including SMTP.com, Sendinblue, Mailgun, SendGrid, Amazon SES, and Gmail/Google Workspace (formerly G Suite). This allows users to choose the most suitable mail service provider based on their requirements.
White Glove Setup: The Pro and Elite plans of WP Mail SMTP offer a "White Glove Setup" service, where a member of the WP Mail SMTP team will help you configure the plugin and test it to ensure optimal email deliverability. This service aims to make the setup process easy and hassle-free for non-technical users.
Email Logging: WP Mail SMTP has a built-in email logging feature that allows you to track and monitor all emails sent from your website. You can view the date, time, subject, recipients, and status of each email, which can be helpful for troubleshooting email deliverability issues or maintaining a record of email communications.
Header Control: The plugin provides the option to manage and control the "from" name, "from" email address, and "reply-to" address for all outgoing emails sent from your WordPress site. This feature helps maintain a consistent email identity and improves the professional appearance of your website's communications.
Security: WP Mail SMTP includes security measures to protect your email and website information. The plugin supports the use of secure protocols such as SSL/TLS for SMTP authentication, and the Pro and Elite plans offer integration with popular API-based mailers, which further enhances email security by not exposing your SMTP credentials on your WordPress site.
User-Friendly Interface
Another noteworthy feature of the WP Mail SMTP plugin is its user-friendly interface. It comes with a built-in setup wizard which makes the configuration process simple.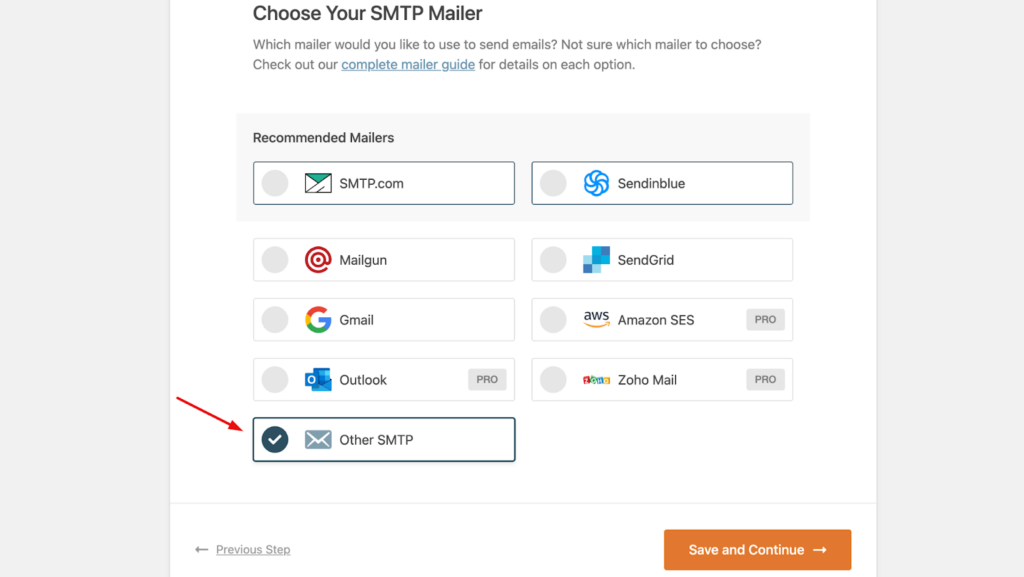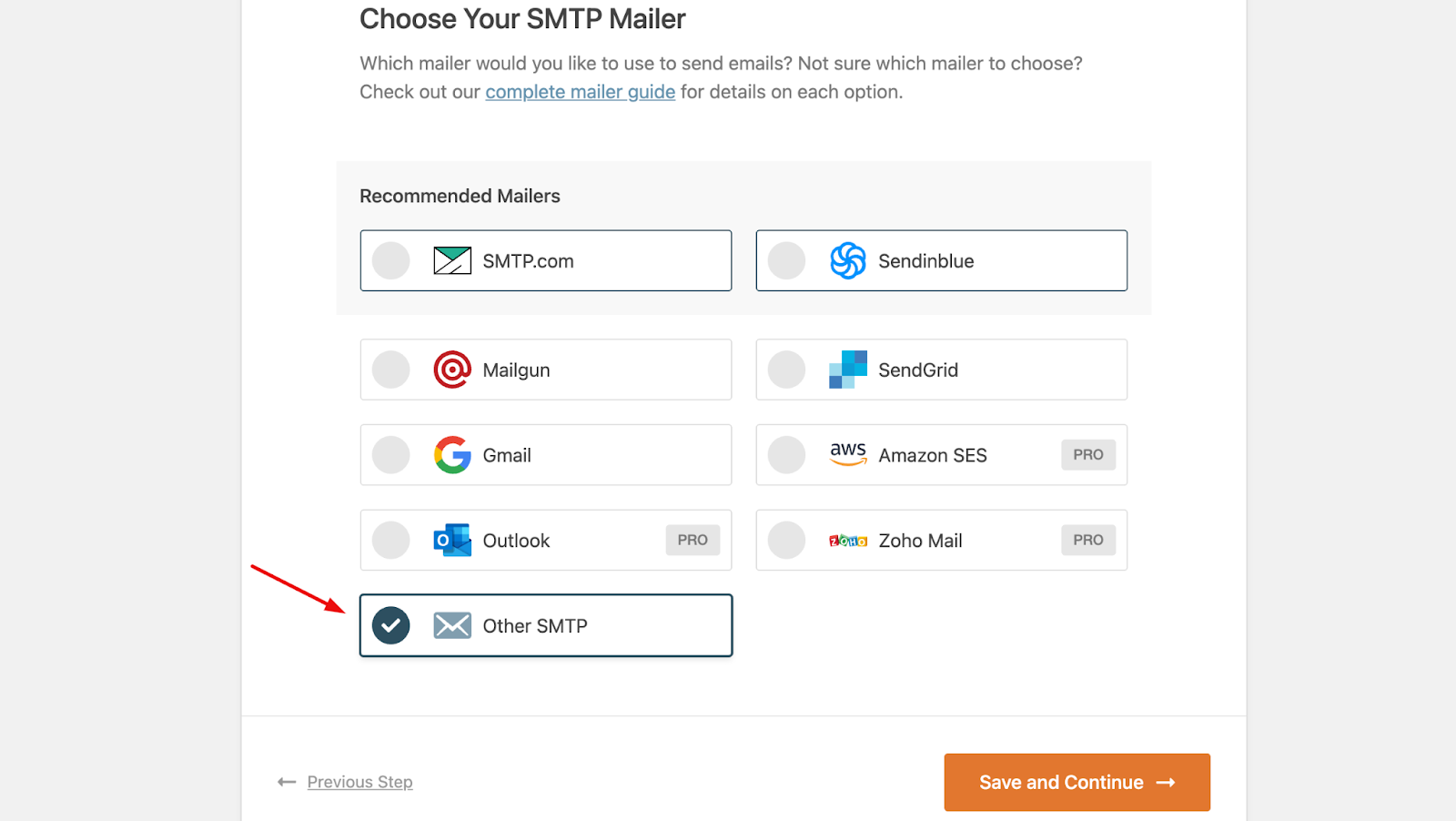 The wizard takes you step-by-step to every process and also contains links to helpful resources in case you want to learn more. Inside the dashboard, you can easily navigate to options like Email logs, Email controls, and Tools.
Security
Security is an essential element when you are operating online. WP Mail SMTP plugin follows the best security practices and it also offers various security options to its users. For example, instead of adding the credentials directly to the WordPress database, the plugin uses tokens or API keys to protect your credentials. Similarly, while using "Other SMTP" providers, it gives you the option to enter a password inside the WordPress wp-config.php master configuration file so it does not get saved inside the database.
Documentation
Just like any good plugin, WP Mail SMTP also maintains well-structured documentation for its users. This documentation does not only help the users to use the plugin properly but also helps the developers to check for compatibility issues and to troubleshoot other technical problems.
WP Mail SMTP Pro Features
WP Mail SMTP is free to use but the free version offers limited features and if you wish to unlock extra features you need to purchase its premium version. The pro version of the plugin starts from $49/year and goes all the way to $399/year for its agency plan.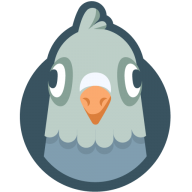 WP Mail SMTP Pro offers the following added features:
Email Logs
This feature logs all the emails sent from your WordPress site. This can help you maintain a record of all outgoing emails and also to debug any issues.
Manage Emails And Notifications
WordPress sends notifications to its admin on certain activities. This option allows you to control these notifications and allow only those you consider important.
WordPress Multisite Network Settings
Another great feature if you manage a WordPress Multisite network. This feature enables you to manage the SMTP settings of all the sites in your network from a centralized panel.
Expert Support
Premium features come with expert support. It means you can reach out to developers for any issues related to the WP Mail SMTP plugin and they will resolve your issues on a priority basis.
White Glove Setup
If you come across any blockers while configuring the SMTP service then this feature allows you to get help directly from plugin experts who will install and configure WP Mail SMTP for you.