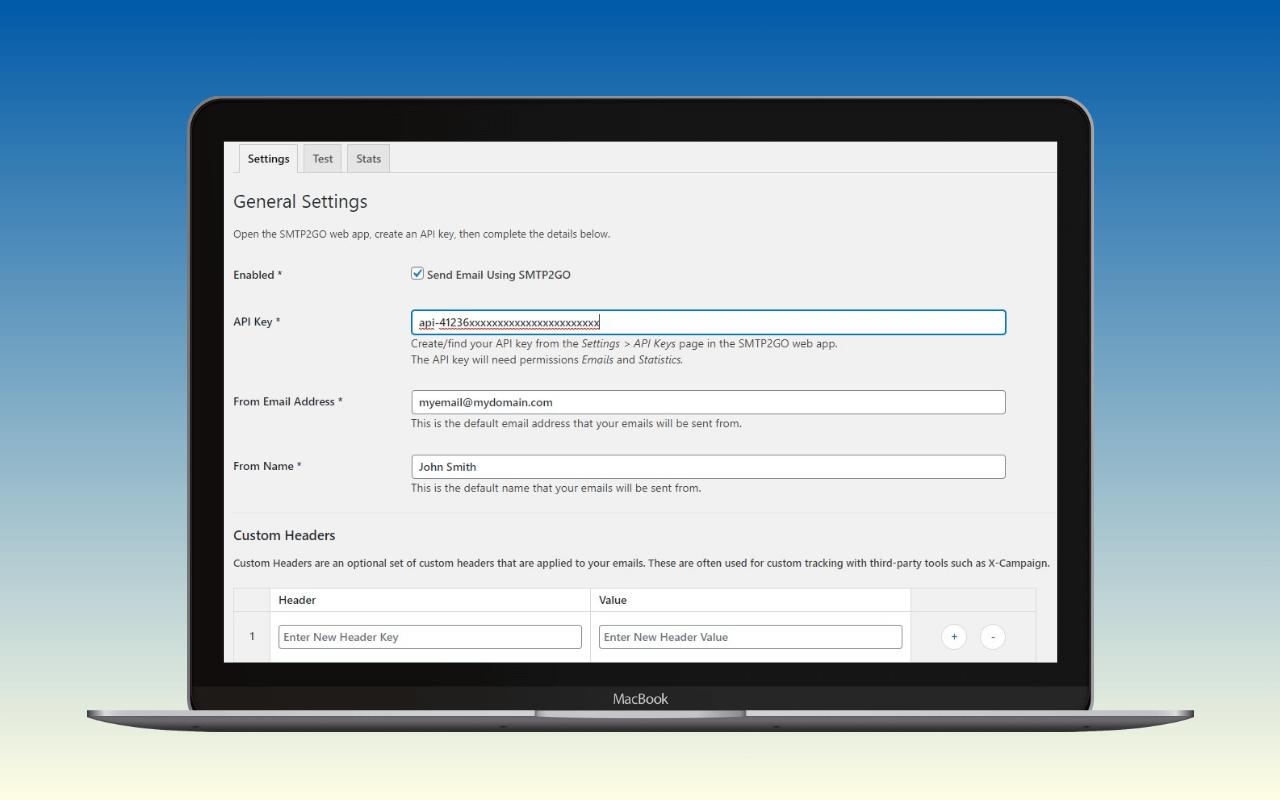 SMTP2GO's "Email Made Easy" plugin offers a comprehensive solution for WordPress users to handle all their email needs, from transactional emails to marketing campaigns and contact forms. The plugin connects to the SMTP2GO service via API, a key for which can be generated in the SMTP2GO account, ensuring seamless integration.
It replaces the default WordPress email system, ensuring reliable delivery and providing valuable insights into delivery rates, opens, clicks, and bounce rates. The plugin also supports adding custom headers for more advanced use cases.
At a glance
SMTP2GO – Email Made Easy
Active Installations: 10,000+
Last Updated: 15 Aug 2023
Rating: from 55 ratings
WP Directory Link: SMTP2GO – Email Made Easy
Creator: SMTP2GO
Version: 1.5.6
Feature set
Additional features within the plugin settings include:
A test tab to send out an individual email to correct setup.
A "Stats" tab that gives a quick overview of sent emails over the current billing period, and bounce rates.
SMTP2GO also handles SPF and DKIM, offers real-time reporting, and provides top-notch support. The plugin is easy to set up and requires no maintenance.