Gmail as a WordPress SMTP server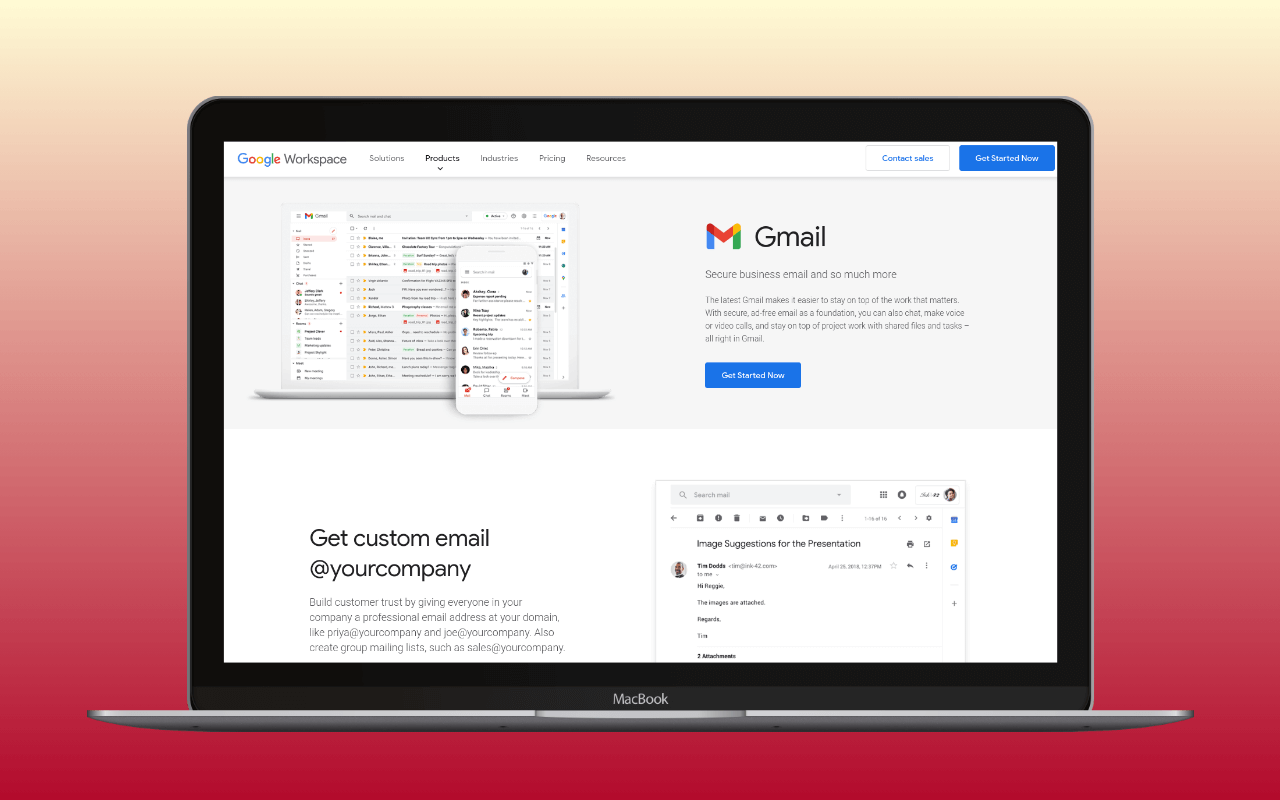 Introduction
Gmail really needs no introduction. Developed by Google, it is the most popular email service, and known for its user-friendly interface and powerful features. In this review, we'll explore how Gmail can be used as a WordPress SMTP server to handle transactional email for your website.
Unique Features of Gmail
While Gmail offers the standard features you would expect from a high-end email provider, there are several unique aspects that set it apart from other email service providers:
High availability: Gmail's robust infrastructure, powered by Google's data centers, ensures high availability and reliability. This means your WordPress transactional emails are consistently delivered without disruptions, even during peak traffic periods.
Ubiquity: Gmail is one of the most widely used email services worldwide, making it a familiar and trusted choice for both website owners and users. This widespread adoption can enhance user trust in your WordPress site's email communications.
High degree of acquaintance: Most internet users already have a Gmail account, which can streamline the email setup process for your WordPress site. This familiarity also allows users to navigate Gmail's features and settings more easily, enhancing the overall user experience.
Security features: Gmail offers built-in security features such as two-factor authentication and email encryption, ensuring the safety of your transactional emails.
These unique features make Gmail an excellent choice for WordPress site owners and developers looking for a reliable and widely recognized email service to handle their transactional emails.
Pricing and Plans
Gmail offers two main options: the free Gmail plan and the paid Google Workspace plans. Each plan is designed to cater to various needs of WordPress site owners and developers, with differences in storage, management, and security features.
Free Gmail Plan
The free Gmail plan allows you to send and receive emails, access 15GB of storage, and use the Gmail mobile app. However, it has some limitations:
Lower sending limits: You can send up to 500 emails per day, which may not be sufficient for websites with high email traffic.
Limited support options: Free Gmail users have access to basic email support and help documentation.
Google Workspace Plans
Google Workspace offers paid plans with additional features and increased sending limits. Here are the pricing tiers:
Business Starter: Priced at $6 per user/month, this plan allows you to send up to 2,000 emails per day. It includes 30GB of storage per user, video conferencing, and 24/7 standard support.
Business Standard: Priced at $12 per user/month, this plan allows you to send up to 10,000 emails per day. It includes 2TB of storage per user, video conferencing with recording, and 24/7 standard support.
Business Plus: Priced at $18 per user/month, this plan allows you to send up to 20,000 emails per day. It includes 5TB of storage per user, advanced video conferencing features, and 24/7 enhanced support.
Enterprise: Custom-priced for larger businesses, this plan offers unlimited sending limits, unlimited storage, advanced security, and 24/7 premium support.
For detailed information on pricing tiers and features, visit the

Google Workspace pricing page.
Registering for Gmail
Signing up for Gmail is simple and quick. You'll need to provide your name, email address, and phone number. After submitting this information, you will receive a confirmation code sent to your phone. Enter the code to verify your account and gain access to Gmail's features. Once verified, you'll be able to configure Gmail according to your preferences and requirements.
Using Gmail with WordPress
Gmail can be easily integrated with your WordPress site to handle transactional emails, ensuring smooth communication with your users. Several SMTP mailer plugins are compatible with Gmail, offering a range of options for your website's email configuration. Some of these plugins connect via SMTP, while others use Google's more advanced OAuth2 authentication method for enhanced security and reliability.
To explore these plugins, visit our Gmail-compatible mailer plugins page.
For a detailed guide on configuring Gmail as your WordPress email server, read our article:

Configure Gmail as a WordPress email server. This comprehensive guide will walk you through the setup process, including the necessary plugins, settings, and best practices for optimizing email deliverability and performance with Gmail.
Customer Support and Resources
Gmail offers customer support through email and the Google Workspace support center for free users, with response times varying depending on the nature of the issue. For premium Google Workspace users, phone and live chat support is also available.
Summary
Gmail's high availability, ubiquity, and widespread user familiarity set it apart from other email service providers. With both free and paid Google Workspace plans, it caters to various needs and budgets. Numerous SMTP mailer plugins can be used to connect Gmail to your WordPress site, utilizing either SMTP or the more advanced OAuth2 authentication method.