Use Gmail as an SMTP server without OAuth
Authorize access to your Google account
1. Sign in to your Google Account at
https://myaccount.google.com/.
2. Go to Security > Less secure app access.

Click Turn on access, which will lead you to this screen: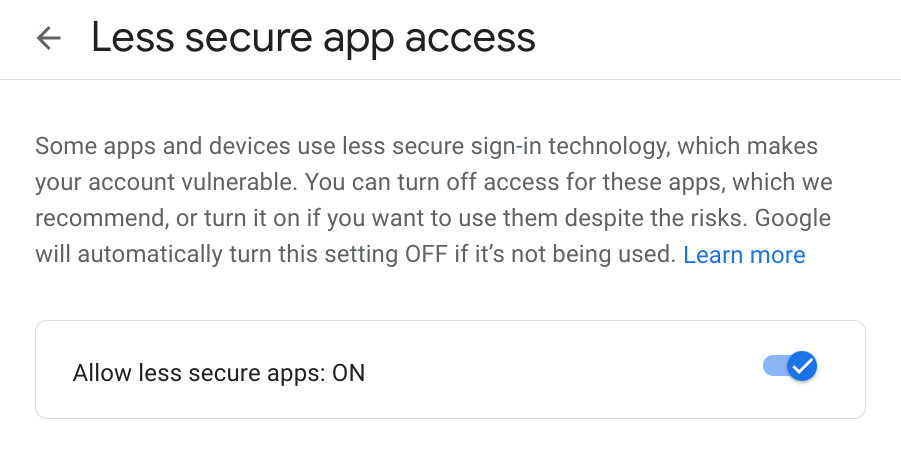 Click the slider to the right, so it's checked and blue, as shown above.
Set up Gmail SMTP server
Sign in to your and go to Control Panel > Notification > Email.
Tick the Enable email notifications checkbox.
Change Service Provider from Gmail to Custom SMTP server.
To connect to Gmail SMTP Server, please fill in the required fields according to the details below:

SMTP Server: smtp.gmail.com.
SMTP Port: 587
Authentication required: Tick the checkbox.

Username: Enter your Gmail address.
Password: Enter your Google account password. If you have enabled two-step verification (a.k.a., two-factor authentication) for your Google account, refer to this article to generate an application password.

Security connection (SSL/TLS) is required: Tick the checkbox.

Sender name: Enter a desired name.
Sender email: Enter your Gmail address. Please note that if the Sender email differs from the Username above, your emails may be marked as spam.

Click Apply to let log in to your Google account.
You can click Send a test email to check if your settings are correct.