SMTP2GO as a WordPress SMTP server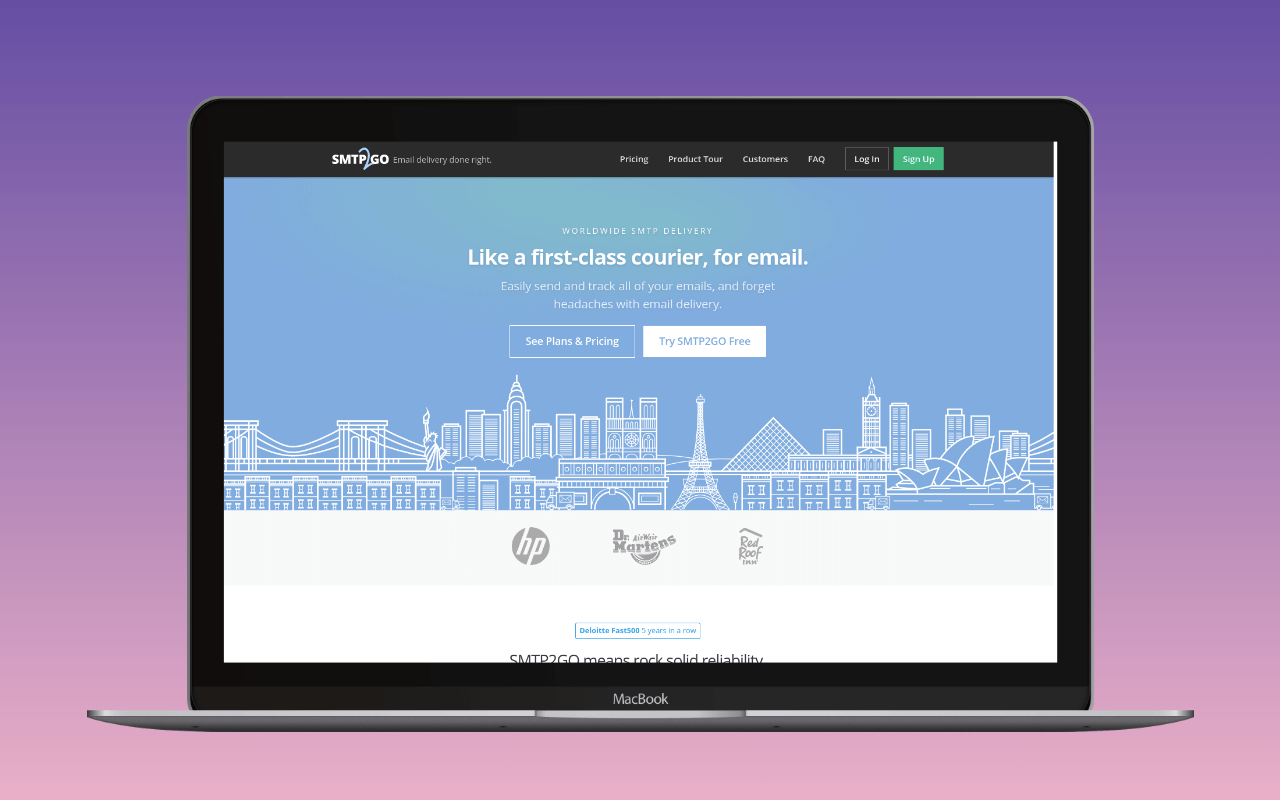 Introduction
In this article, we'll be exploring

SMTP2GO, a reliable SMTP and transactional email service provider that offers WordPress site owners and developers a range of impressive features.
Overview
SMTP2GO, founded in 2006, has made a name for itself in the realm of email delivery by providing top-notch SMTP and transactional email services. With five-star ratings across all major review sites, it offers an extensive range of features such as excellent deliverability, advanced analytics, and various customization options.
Unique features of SMTP2GO
SMTP2GO offers an impressive array of features that are standard among high-end email providers, but it also brings some extraordinary features to the table that set it apart from its competitors, such as:
Webhooks and API Integration: SMTP2GO's powerful webhooks and API integration capabilities enable developers to automate email-related tasks and integrate SMTP2GO with their existing applications seamlessly.
Email testing and previews: On their high-end plans, you can test your emails and preview them across multiple devices and email clients before sending them. Plus, there's a spam filter test to help you avoid sending emails that might get flagged.
Bounce and spam handling: SMTP2GO effectively manages bounce and spam complaints, automatically processing them and providing insightful reports. This helps WordPress site owners improve email deliverability.
Real-time Notifications: Real-time notifications keep you informed about your email status and delivery issues. SMTP2GO provides real-time notifications about email status, bouncebacks, and other delivery issues so that you can take corrective action immediately.
Pricing and plans
SMTP2GO offers various

pricing plans which cater well to the needs of WordPress site owners and developers.
SMTP2GO offers a diverse range of pricing plans tailored to the needs of WordPress site owners and developers.
Free tier
The free plan allows users to send up to 200 emails per day or 1,000 emails per month, with email reports available for viewing for five days. This plan is perfect for those just starting out or with low-volume email needs.
Paid plans
For those requiring more email capacity, SMTP2GO offers paid plans starting from $10/month for sending up to 10,000 emails all the way up to $520/month for sending up to 1 million emails. On paid plans email reports are available for viewing for 30 days.
These gradual plans cater to different email volume requirements, ensuring that you only pay for what you need.
Registering for SMTP2GO
To register for SMTP2GO, simply provide your name, email, and company details. After completing email or phone confirmation, you'll have access to the platform, where you can configure your settings and start using the service.
Using SMTP2GO with WordPress
Connecting SMTP2GO to your WordPress site easy, thanks to a dedicated plugin and clear documentation. For more information on the dedicated SMTP2GO WordPress plugin, read our review.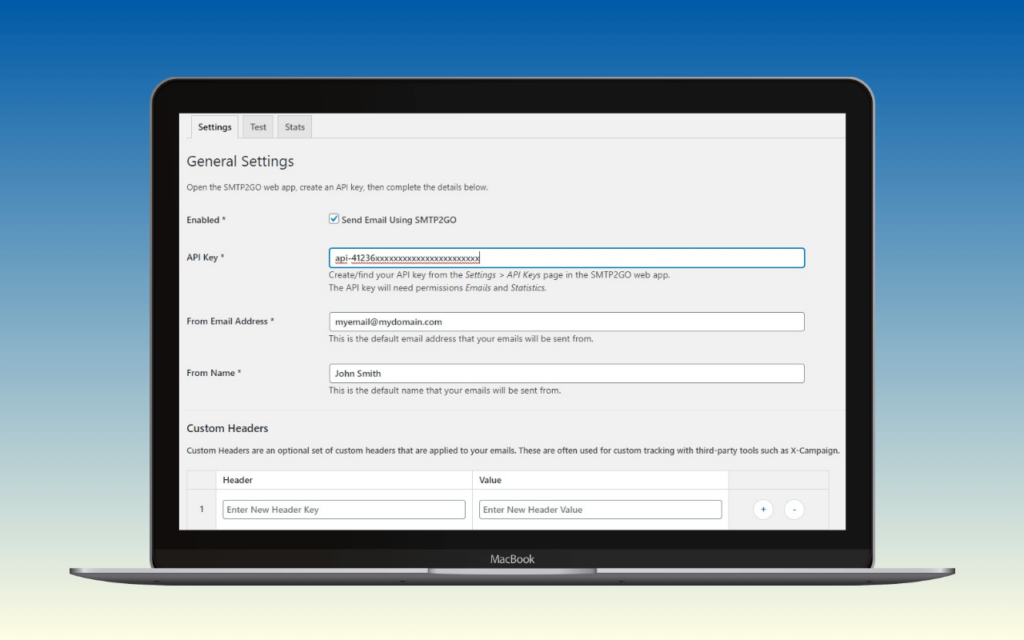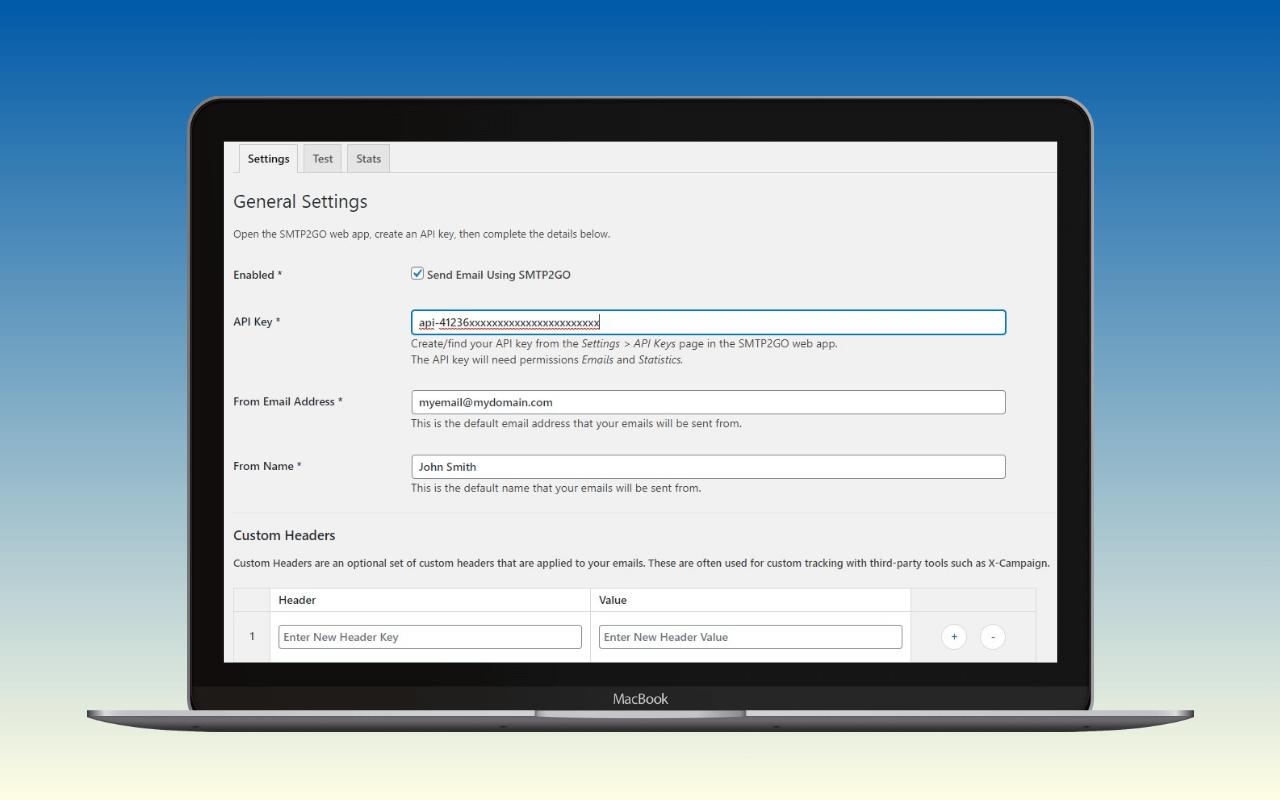 Of course, it also supports access from any mailer plugin that supports SMTP connection. Check out our feature page for a list of compatible plugins.
Customer support and resources
SMTP2GO offers a variety of customer support options to cater to the needs of both free-tier and paying customers. A comprehensive knowledge base is available at

SMTP2GO's support site, providing detailed articles and guides on various aspects of the service.
For free-tier and paying customers, email support is accessible directly from within their web app, ensuring timely assistance for any queries or issues. Paying customers also benefit from live support via phone and chat, providing an additional layer of support and real-time problem resolution.