MailPoet as a WordPress SMTP server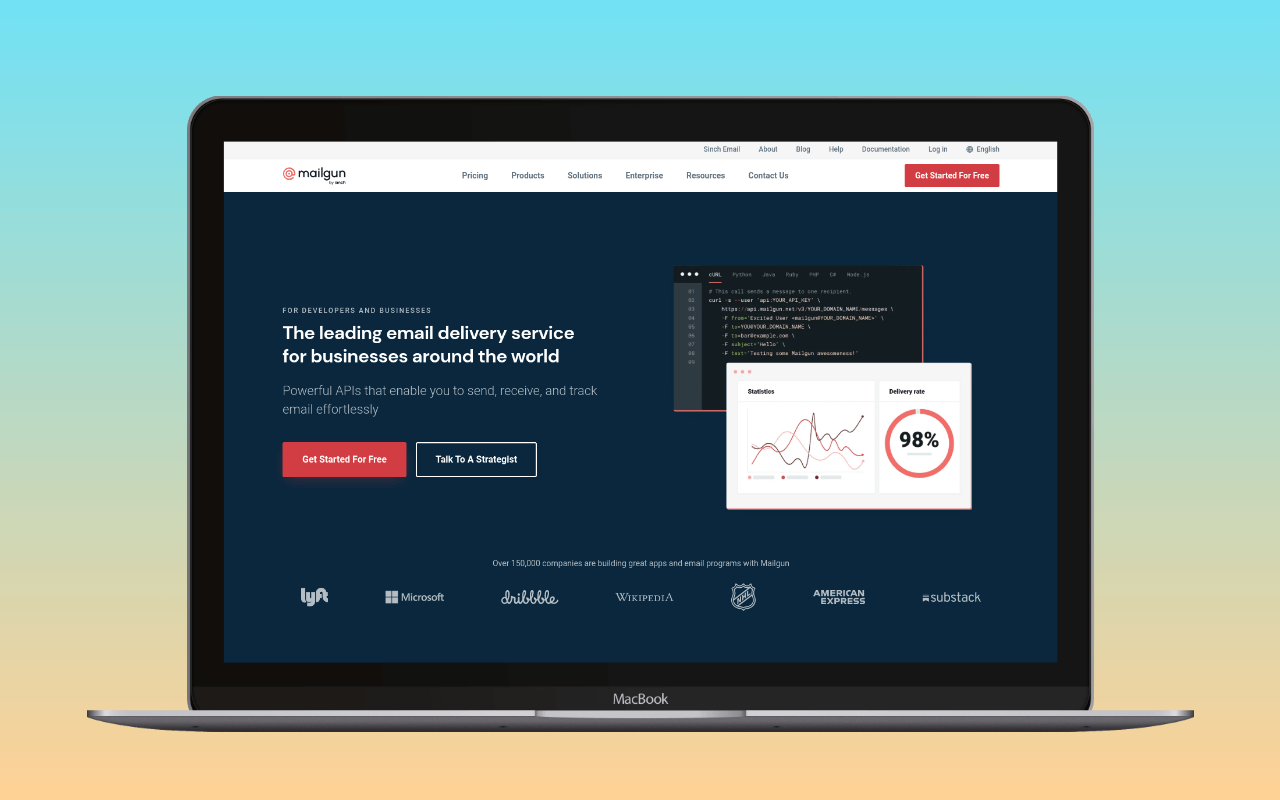 Businesses use email marketing to promote their products or services, one of the most effective channels. It is direct marketing that offers you the possibility to communicate directly with your customers. Despite the steady growth of social media, its value-add is mainly limited to interacting with larger audiences. In this case, emailing is the best way to go!
Email marketing helps humanize your business and give receivers the feeling that you created something personalized for them. You will add small touches in your customised email campaigns and use segmentation to send it to the perfect part of your emailing list.
To help you benefit from email marketing campaigns, there are numerous tools and services out there. All of them offer different functionalities that can support you in every step of the funnel. Mailgun, SendGrid, MailPoet, SparkPost and Mailjet are just a couple of the services you can use for this purpose.
This article will look at how nanoPost can be a tiny alternative to MailPoet for emailing contact form submissions from your website to your inbox.
About MailPoet
MailPoet is a full-service email marketing plugin for WordPress. It can be used for designing your signup forms, collecting and managing subscribers, and sending promotional emails. It can be integrated with other WordPress plugins and services.
MailPoet is designed to offer a well-rounded email experience, which makes it closer to an emailing tool, but it is still a plugin, so there is a limitation in its use. It is a "simple, intuitive, and rock-solid solution for WordPress that people could use to create beautiful emails and rely on to deliver their emails on time, every time", as they say.
Signing up for their service is pretty straightforward – you need to add your email address and choose a password. Once you have verified the ownership of the domain, you can choose a plan and start setting up your domain. To do so will require accessing your DNS zone and adding a couple of records there. This might be a showstopper for people without technical skills who want an easy solution just to sign up and use.
MailPoet Pricing
MailPoet offers monthly and yearly payments for their plans. Their plans are calculated based on how many subscribers are required. Their free plan is for 1,000 subscribers and offers their basic functionalities.
Starting from 1,250 subscribers, you will have to pay $15 per month, and this can be used for up to 70,000 subscribers for $350 per month.
Their Premium plans are limited only by how many WordPress websites you can link with the plugin. And they are as follow:
Blogger License – 1 website for 149€ per year
Freelancer License – 4 websites for 249€ per year
Agency License – unlimited sites (but with a limit of 1 000 subscribers per site) for 499€ per site
MailPoet Features
Let's mention some of the functionalities MailPoet offers:
Fully customizable sign-up forms, pop-up forms and slide-in forms
Advanced analytics
Easy-to-manage subscriber database
Segmentation
Easy database export as a CSV file or Excel file
Access to the email template library
Drag-and-drop editor
Integration with WooCommerce
As we mentioned, MailPoet is a plugin for WordPress, so you will have to have a WordPress site for you to use it. Also, it can be pretty pricey for some people.