Elastic Email as a WordPress SMTP server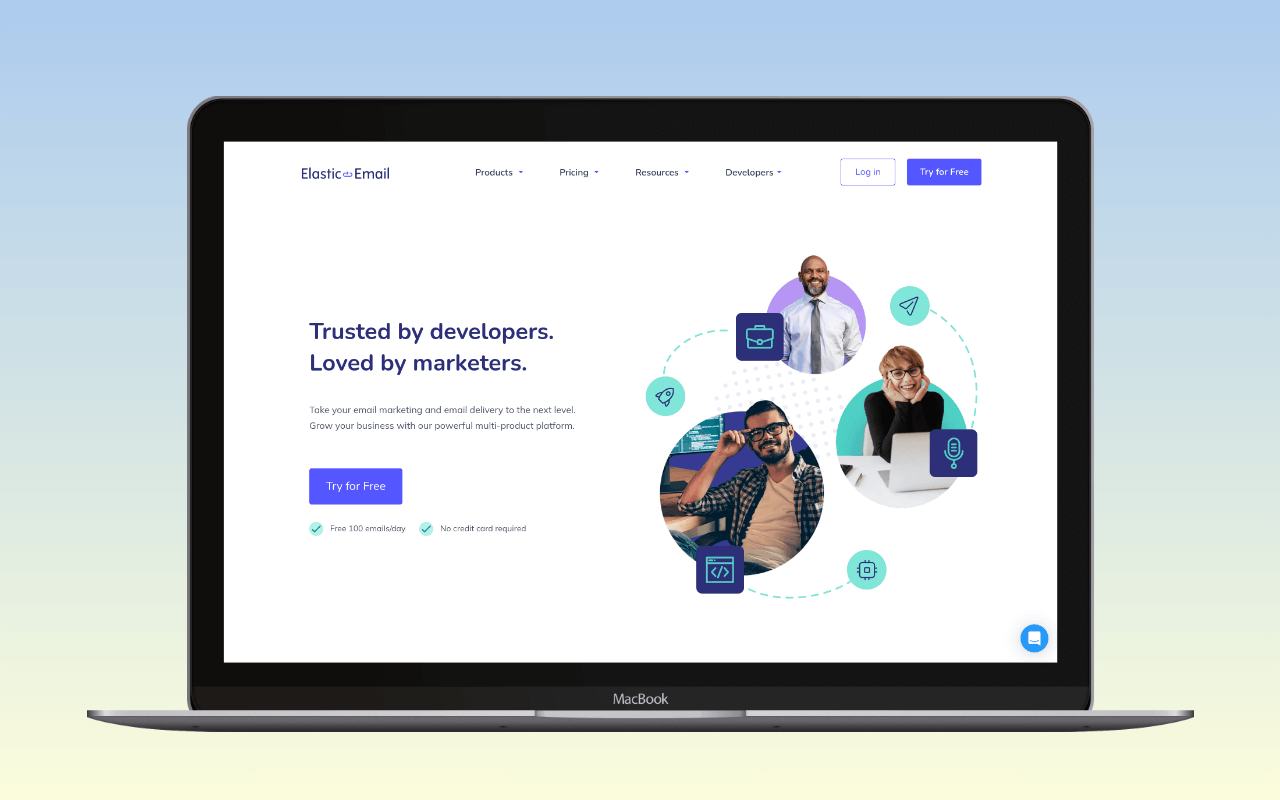 Elastic Email is an emailing platform that offers SMTP relay, HTTP API, excellent interface, and support to assist you 24/7. They are a Canadian-Polish company founded in 2010 and are perfect for businesses of all sizes.
One of their main goals is to make their tool easy to use for everyone and with the help of modern tools and smart solutions to scale your business.
Creating an account with them will require just a couple of steps. The usual process you need to go through with almost any platform – sign up with an email and choose a password and verify your account with a link sent to that email. After that, setting up your account won't be as easy if you want to verify your domain. Like most other service providers, you will have to access your DNS zone and add a couple of records there.
Pricing
Elastic Email offers two types of plans – Email Marketing plans and Email API plans. Let's start with the review of the Marketing ones.
The Email Marketing plans are calculated based on the number of contacts you have. Their Unlimited plan starts from $15 per month for 5 000 contacts. You can use it for up to 1M contacts for $1,200 per month. This plan includes the basic functionalities of Elastic Email like their email designer, landing page editor, segmentation, customer support and others. The other type of marketing plan is the Unlimited Pro that starts from $30 per month for 5 000 contacts, and it goes up to 1M contacts for $1,450. However, you have all the basic versions and more functionalities available – automation, faster delivery speed, sub-accounts and more.
When it comes to the Email API plans, they are calculated per email. For SMTP and HTTP API, you have the Email API that costs $0.10 per 1,000 emails plus $0.40 per day. You will have access to email designer, SMS API, analytics and customer support. Email API Pro costs $0.12 per 1000 emails plus $1 per day. The additional functionalities you have are webhooks, inbound email processing, sub-accounts, custom rDNS and more.
Elastic Email offers additional functionalities for an additional price like SMS API, email attachments, private IPs and others.
Features
Let's talk now about some of the main functionalities of Elastic Email:
Email Creator – you can create your beautiful emails easily with their great editor. You can just drag and drop sections or, of course, use HTML.
API – they have a fantastic API solution, which helps developers do the setup they want and take advantage of email's benefits.
Email automation – create various flows and have your whole funnel covered.
A/X Testing – by testing your email content, you will see which option corresponds the best with your public, and you will be able to optimize your campaigns.
Elastic Email offers as well different integrations, one of which is WordPress. The installation is relatively easy if you download the plugin from the WordPress library. But you will still have to go through verification of your domain via DNS which will require some technical knowledge.