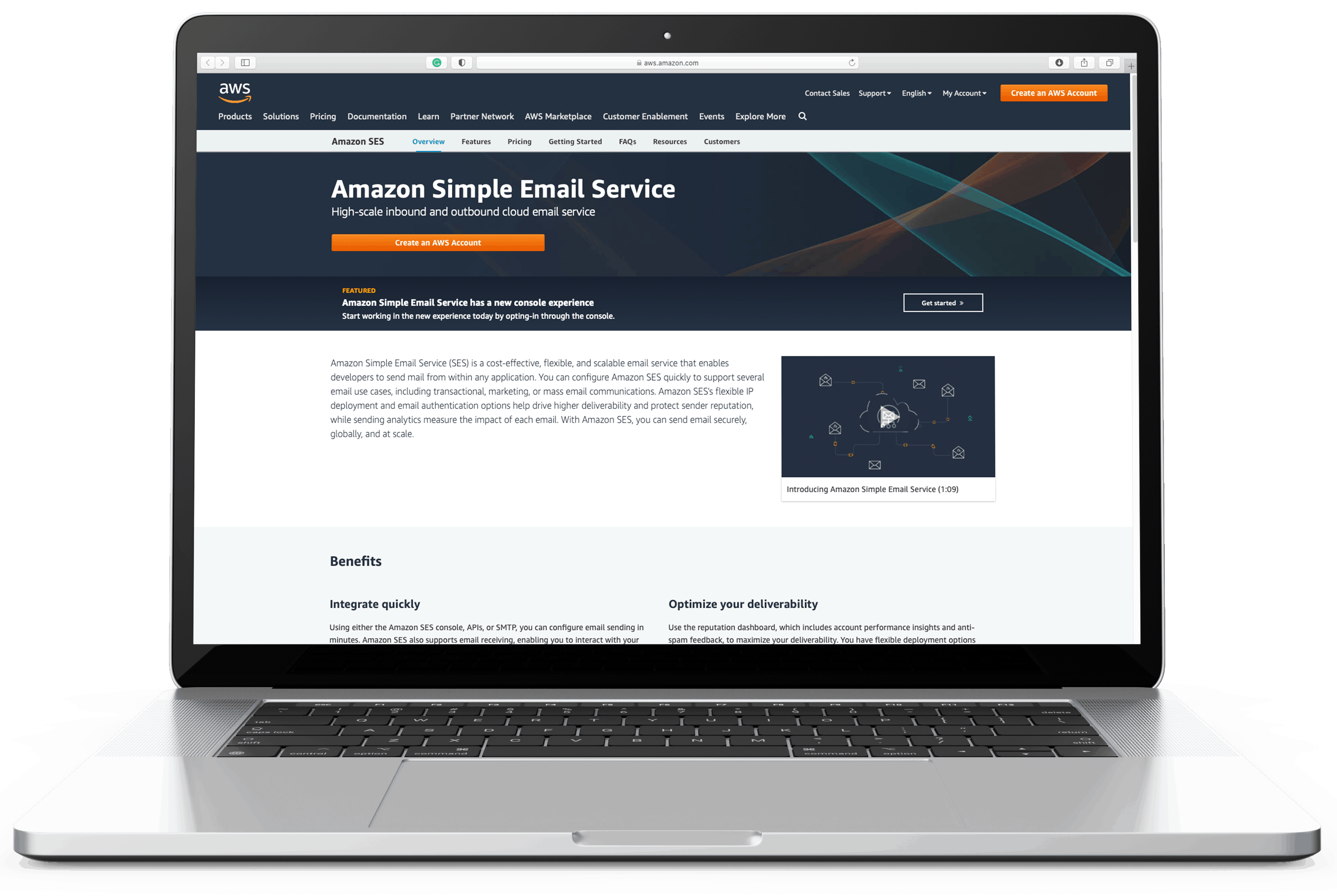 Email marketing is not the leading marketing technique. There are a couple of reasons about it – you will more likely check the email coming to your inbox than an ad you saw somewhere. You can manage and personalize emails to ensure everyone receives the information they need and much more.
Most people are accepting email marketing as part of their daily life. We are receiving news from our favourite brands or tools we are using. This shows you that almost every business is using emails to reach their clients. This is why you need to make sure your emails are competitive. They need to stand out but also be delivered on time. Some of the most important emails are what people expect once they fill out a contact form on a site. So, you need to send on time a confirmation that you have received this. Everything else like complimentary newsletters and marketing emails will be just a bonus for your customers.
There are a lot of tools and services that you can use to ensure you have a fantastic marketing strategy – Mailgun, SendinBlue, Mailjet or simple SMTP relays.
This article will look at how nanoPost can be a tiny alternative to Amazon SES for emailing contact form submissions from your website to your inbox.
About Amazon SES
Amazon SES or Amazon Simple Email Service is an email sending service used for marketing and transactional messages. Amazon SES is part of Amazon Web Services and is just part of all the services you can use as AWS users.
Amazon SES provides detailed statistics for the delivery status of each email. The technologies used are SMTP and API, which automatically makes it more of a technical solution. It has its SMTP interface, and setting it up can be challenging for people without technical knowledge. As a requirement, all you need to use is Amazon SES SMTP username and password. And when it comes to their API – it offers access to email service functionalities through your website or app.
Amazon SES does not offer a marketing-orientated interface to build your templates or use segmentation or A/B testing. This is something you will have to set up on your side once you decide to use their SMTP or API service.
Opening an account with AWS is not that hard – you will need to provide some personal and business information. After that, you can take advantage of the different AWS services included in your plan.
Amazon SES Pricing
Using Amazon SES for free with an application hosted in Amazon EC2 or via AWS Lambda is possible with a limit of 62,000 messages per month. There is time limit on how long you can stay on the free plan.
If you send more than 62,000 emails, you will pay $0.10 for every 1,000 emails you send after that. When it comes to receiving emails – you will pay $0 for the first 1,000 emails and $0.10 for every 1,000 emails after that.
So, Amazon SES is not one of the most expensive solutions. Still, you will also consider that you are not receiving complimentary services like segmentation, automation, template builder, etc.
Amazon SES Features
Since Amazon SES is an email provider offering SMTP and API connection, there are not a lot of complimentary features you can expect. This is a solution for developers that can build scripts for their segmentation, automation or another testing. Also, this service does not offer an email builder, so you will have to build your marketing emails with the help of other tools.
Using Amazon SES with different tools and services is relatively easy, but you will also need a third-party tool in some cases. This is the case if you would like to use Amazon SES with WordPress.